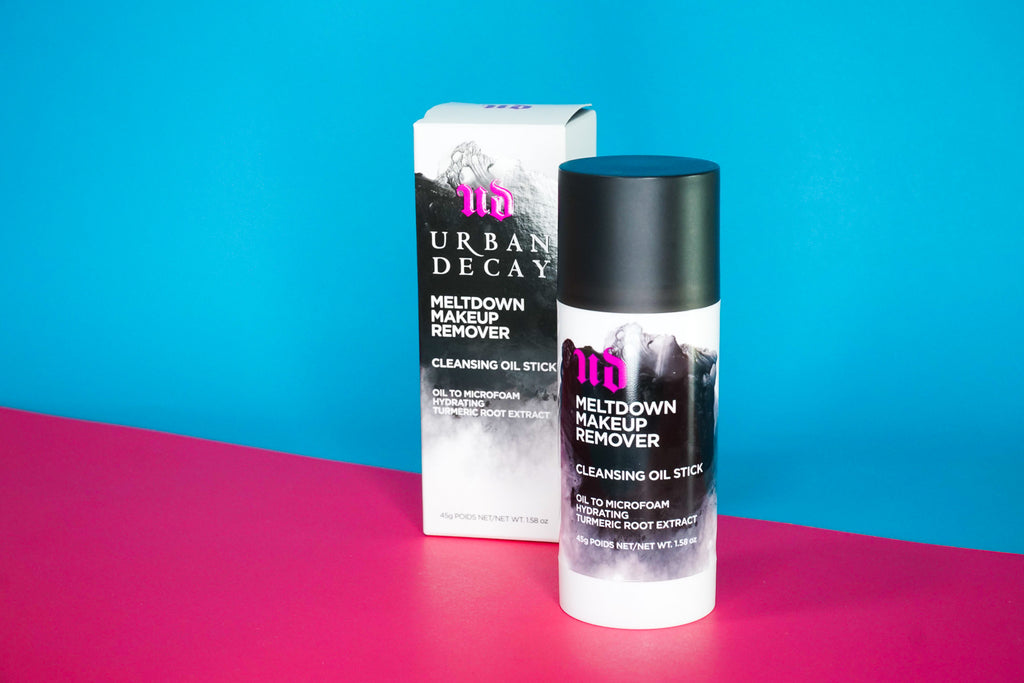 You can't get enough of our long-lasting products, but how the hell do you take them off?! With Meltdown Makeup Remover Dissolving Spray.
Formulated to easily remove even the most stubborn waterproof makeup (yes, even Vice Liquid Lipstick and 24/7 Pencils!), this dissolving spray is as powerful as it is gentle. Nonirritating, nourishing ingredients leave skin clean, refreshed and without a trace of makeup. Meltdown hydrates, yet never leaves a greasy residue.
Meltdown Makeup Remover Dissolving Spray mists on weightlessly and starts working on contact to instantly dissolve our long-lasting products in one swipe—no rubbing or tugging on delicate skin. Wait until you see how well this spray works; it easily takes everything off, including waterproof mascara. Our super-effective, anhydrous, filler-free formula contains only three ingredients, including conditioning vitamin E.